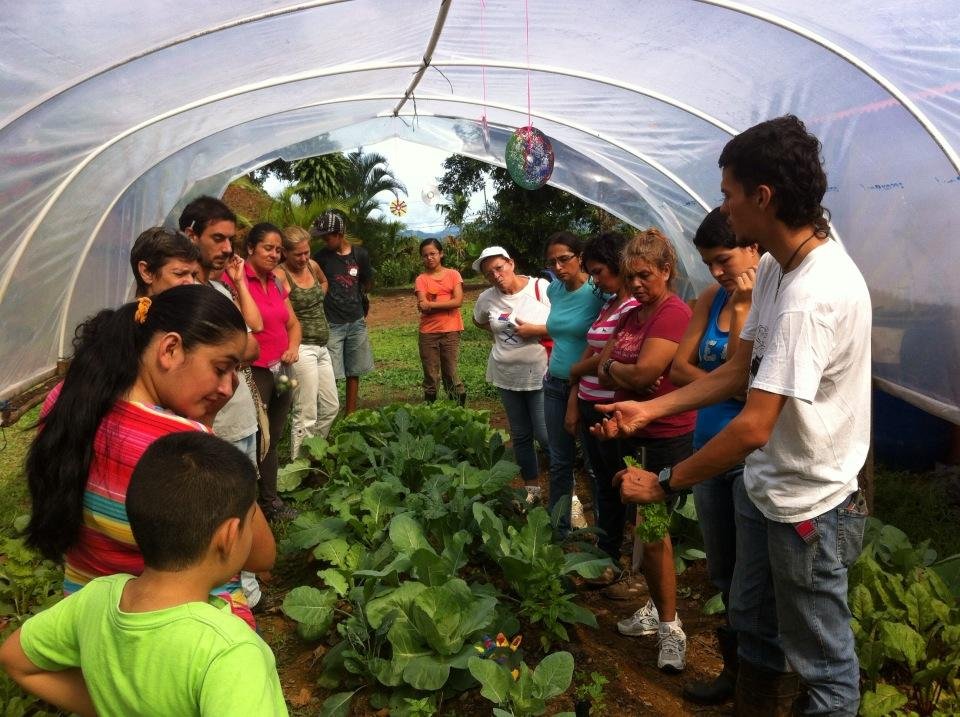 By Corey Walker
The Vida Auténtica project is already rooted and continually growing. When you stop by the Organic Market on Tuesdays at Tinamaste's salon communal, you will find out what is going on with Vida's Roots Initiative; our bimonthly workshops, the volunteer program, and our fundraising campaign. This charming Feria is another project started by Vida Auténtica as an outlet to commercialize the produce harvested by the graduates of the first organic agriculture class in Las Tumbas.
Currently, it is one of the best weekly markets in the Costa Ballena area. Even during the rainy season, we noticed consistent growth. There are plenty of organic and crafted products to buy. It is a great place to see and meet people, but be careful; you might stay longer than you expect.
The Roots Initiative is a comprehensive 15-week gardening course taken to several towns by Vida Auténtica. A Costa Rican expert organic agronomist carries the torch and lights the way as the instructor for the Roots classes as well as our many other workshops.
We have been in Las Tumbas, Tinamastes, Alfombra, and San Salvador where we built over sixty greenhouses for the graduating participants of those courses. Starting the fist week of February, we will be bringing the Roots course to Dominicalito and Platanillo
Space is limited in our organic agriculture classes. Come early on Tuesdays, and fid out how to bring the organic into your life.
[scrollGallery id=201]