Canyoning, Waterfall Rapelling in Uvita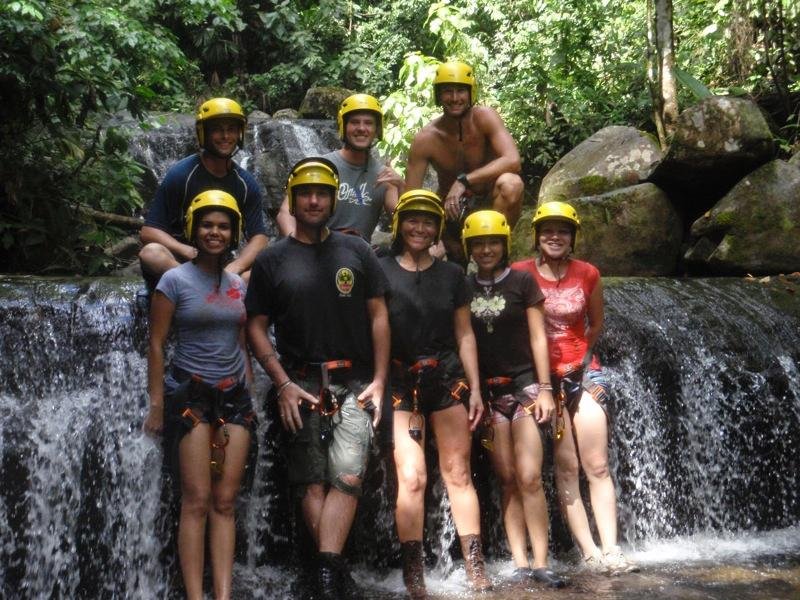 Canyoning is a vertical sport that involves descending a series of waterfalls using techniques like rapelling, jumping, sliding, and boulder scrambling. In Uvita there are six waterfalls varying in height and in succession from the smallest to the biggest. So come and experience an adventure of a lifetime!
We have 6 waterfalls, the smallest is 5 meters and the biggest is 25 meters, we Rappel all 6
Tour meets at 9:00 am in Uvita
Price Includes:
Happy Landing snack is provided at the end of the tour, picnic style by the river ( fresh salsa and chips, fresh seasonal fruit, water and a beer)
Requirements:
guests must be in good physical shape with an adventures attitude ! We are the most physically demanding adventure activity in the area! Minimum age is 11 in dry season and 15 in wet season.
The guests get completely wet, they need to wear clothes they can get wet (board shorts, rash guard t shirt) NO PANT OR JEANS!
Foot wear is very important sneakers or adventure sandals is a must (tevas, chacos, keen's) NO FLIP FLOPS
Check out…
Need help planning your next trip to Costa Rica? We look forward to help you!
For more information or to make a reservation, contact us at: [email protected]
Phone: + (506) 8946-7134