Amazing Costa Rica tours! Adventure in Costa Ballena and the Osa Penìnsula awaits
Are you looking amazing Costa Rica tours? Adventure awaits! Fancy whale watching, Sierpe river magrove, indigenous spheres museum, rafting, horseback riding, canyoning or a zipline canopy tour? Costa Ballena , Osa and the Osa Peninsula in the South Pacific Region have many amazing Costa Rica tours that suit any and every type of adventure.
Need help planning your next trip to Costa Rica?
We look forward to serve you!
Email: carlos@ballenatales.com
Phone: + (506) 8914-1568 or 8946-7134
Check out our Current Issue >
Below is a list of Costa Rica tours and tour operators in the area and we have more information and details about the available tours
Kokopelli Mangrove Wildlife Tour
Rio Sierpe Wildlife
and Mangroves tours
Magic Violin Island tours
Crocodile Night tours
Special Birdwatching tours
For any other tour you have dreamt of, just ask!
Sierpe town (506) 2788 1259 / +(506)8897 1678

---
---
Lalo´s Horseback Riding Tour
Ojochal,Costa Ballena, Osa. Costa Rica
Departure: 8am from Lalo´s house.
Minimum: 2 persons.
Duration of the horseback tour: 3-5 hours, depending on the person´s experience.
Available every day.
We have horses for children and adults.
Tel. (506) 2786 5070 / (506)8714 5348

---
PINEAPPLE TOURS
Kayak & SUP
Dominical, Costa Rica, between the Police and "Que Nivel Bar"
Kayak – Stand Up Paddle Board
Ocean & River Tours for ALL Levels
Lessons & Rentals
Phone:+(506)8873-3283 or +(506) 8362-7655
Look out on Facebook

---
Hotel Natuga invites you to enjoy the Safari Tropical Tour
one of their favorite adventures:
on board a customized high-decked Toyota 4×4.
Departure Time: 8:30 am – Return Time: 12:30 pm
Price: $50 per person
Phone +(506) 2787 0549
More information

---
Alturas Wildlife Sanctuary Tour
An exclusive habitat, sanctuary and rehabilitation center for Costa Rica´s precious wildlife.
Above Villas Alturas, 7 km South of Dominical
San Martin Norte
Tel. + (506) 2200 5540
Mail to: wildlifesanctuary
Facebook page

---
---
Costa Rica Trip
Costa Rica Trip is your complete online resource for your vacations in Costa Rica, here you will find all that you need for your trip.
Telephone: +(506) 8665-5705

Email:info@costarica-trip.com
---
Golf
San Buenas Golf Resort
Open to the public.
15 minutes south of Uvita, first left after km 186.
The total length is 3.690 Yards and Par 37. We rent clubs, golf carts, driving range.
Golf lessons by appointment.
7 am – 5 pm. Last tee off time 2:30 pm.
Phone: +(506) 2786 5553

---
Surf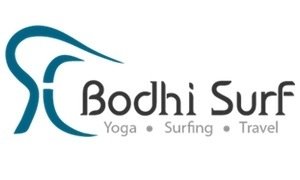 Bodhi Surf
Yoga & Surfing Retreats
Private & Group Surf and Yoga Lessons
+ (506) 2743 8453 or 8894 9973 or 8712 8918
info@bodhisurfschool.com

---
Waterfall Rappelling & ATV – Tours
ATV – Tours
(506) 2743 8281
Uvita Office 50 m South Banco CR
Canyoning on 6 waterfalls and ATV excursion crossing rivers to the heights of Uvita.